Head Start / Early Head Start Program
Philosophy
MNC provides nurturing early learning environments that reflect the values, language and cultural identity of the children served.
Teachers intentionally promote and support dual language learning (Spanish & English) and actively engage children with age-appropriate, stimulating experiences to bring about optimal learning for all children to grow to their fullest potential.
Early Head Start & Head Start
In 2013, after 40 years of being a Head Start Delegate Agency, MNC was awarded a 5-year, $4.4 million Grantee contract from the Federal Dept. Health & Human Services. This Grantee status enables us to serve 413 infants, toddlers & preschoolers and their families as well as provide greater funding capability to enhance our programs.
Curriculum & Assessments
• School Readiness • Creative Curriculum • Alpha Friends Literacy • Screenings
Early Head Start Infant & Toddler Care Information
Center-Based Program
• Infants ages 3 months to 18 months
• Each infant is assigned a Primary Care Giver
• Toddlers ages 18 months to 36 months
• Each toddler receives an individualized educational plan
• Program hours 8:00am-5:30pm
• After care available
Home-Based Program
• Infants ages 3 months to 18 months
• Toddlers ages 18 months to 36 months
• Developmentally-oriented home visits with child & parents together
• Socialization activities 2x per month for child & parents together outside the home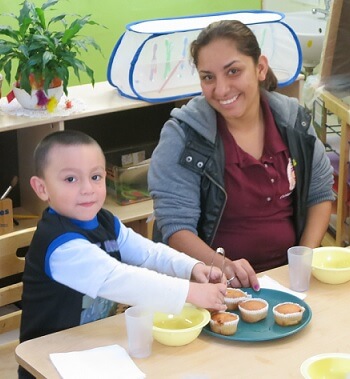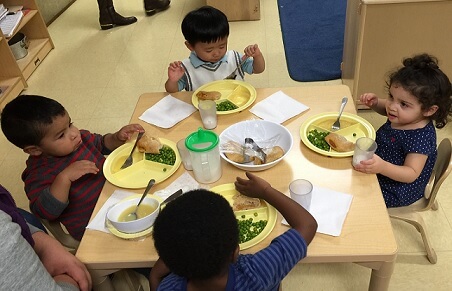 Head Start Preschool Program Information
• Nutritious meals: breakfast, lunch and snack
• Part-Day Schedule
• Full-Day Schedule
• Ages 3-5 years old
• 8 to 1 Student to Teacher Ratio
• 10 locations throughout San Francisco
Mixed Income Preschool
MNC also offers a limited number of tuition-based preschool slots for children in our two full day year round centers, Mission Bay & Women's Building.
For tuition and application information, call 415-920-0123.
Locations
Part-Day Centers
24th Street Capp Street Valencia Gardens Jean Jacobs
Full-Day Centers
Alemany Bernal Dwellings Mission Bay
Stevenson Center Women's Building
Southeast Families United Family Resource Center (SEFAU)