STRONG PARENT-CHILD RELATIONSHIPS
Family Resource Centers
The Family Resources System consist of a multitude of services for the Latino community including all cultural backgrounds.
Learn more about MNC's
Family Resource Centers
Serving the Community
The Family Resources System at Mission Neighborhood Centers consist of two comprehensive Family Resource Centers (FRC) with a multitude of wraparound services to serve the Latino community and is inclusive of all cultural backgrounds.
After recognizing the need for comprehensive family services in San Francisco, MNC invested in the development of two Family Resource Centers. MNC's vision is to build a network of parents and families who are connected to the resources that meet their needs and are supported in the care of their children. By mitigating challenges for the family—employment, financial, educational, health and wellbeing, social capital, etc.— MNC's approach to service provision addresses family needs in a coordinated, systematic, effort. The conglomeration of services provided through MNC's Family Resource Center facilities ensures we are able to connect families to a continuum of care which addresses a variety of needs in one location. Family-based services provide a holistic network of resources which address individual parent needs—simultaneously strengthening both the family unit and the community.
Key Programming
Intensive care management

Parent led support groups that encourage parent leadership and healthy family development

Workshops and classes focused on child and youth development, economic success, and health and wellness

Curriculum based educational series (previous series include Cara Y Corazon—a Latino-focused curriculum centered on family strengthening, community mobilization, and biculturalism; and Nurturing Fathers—focused solely on the unique parenting experiences of fathers)

Mental health support and counselling

Financial services including GED preparation, financial literacy, and applications to programs such as Cal-fresh, Food Stamps, and Below Market Rate
"Parents are children's first and best teachers. Young children who benefit from strong parent-child relationships have greater self-confidence, do better in school, and have more positive relationships with their peers. Creating rich support networks for parents and caregivers enhances their ability to fulfill this critically important role for their children."
Centro de Alegria in the Mission
1245 Alabama St. San Francisco, CA 94110
(415) 643-5600
The FRC at Centro De Alegria is part of the Mission Family Resource Collaborative and Chicano-Latino Family Resource System, which has been a collaboration for approximately 15 years. Our partners and network of care for Latino Families in the Mission include Instituto Familiar De La Raza (Lead agency), Central American Resources Center, and La Raza Community Resource Center.
MNC's center is a Family Economic Success certified center located at 1245 Alabama Street in the historical Calle 24 Latino Cultural District. The Center is also housed with MNC's Head Start and Early Head Start, Workforce Development, and grass roots organization Clinica Martin Baro; all of which provide a full wrap around service for families accessing center.
The FRC offers a variety of program; case management, health workshops, perinatal workshops, family economic success services, parent child bonding opportunities, support groups, parent education courses, fatherhood programming, mental health services and space for community and families.
Centro de Alegria serves Latino families, families in the Mission, families from Public housing sites Bernal Dwellings and Alemany Apartments, parents at Precita Valley Community Center and Mission Girl Services.
El Centro Bayview
1341 Evans Ave. San Francisco, CA 94124
(415) 431-2233
El Centro Bayview, established in October 2017, is a comprehensive FRC collaborative; the partners include Good Samaritan FRC and Mission Economic Development Agency. The center was successfully developed by the organizing efforts of the San Francisco Latino Parity and Equity Coalition, in response to the growing number of Latino community members being present in the Bayview.
El Centro Bayview collaborative has two locations, the main site ran by MNC at 1341 Evans Ave, which is co-located with MNC's Head Start and Early Head Start. This center is also known as South East Families United (SEFAU) and is a Model Center granted by the Mimi and Peter Haas Fund. The second satellite site is located at 141 Industrial Ave and co-located at Calvary Hill Community Church and Vision Academy after school program.
El Centro Bayview provides a variety of services including parenting education, case management, family economic success services, health workshops, fatherhood programming, support groups, parent child interactives (Infant, toddler, pre-school aged specific groups), leadership development, and housing and immigration legal services. El Centro Bayview serves Latino Families in the Bayview, Latino Families in District 10, Bayview Families, and families in Hope SF Sites.
Consistent Access to Services
Services are offered during normal business hours but also in the evenings and on weekends to accommodate working families and provide convenient and consistent access to services.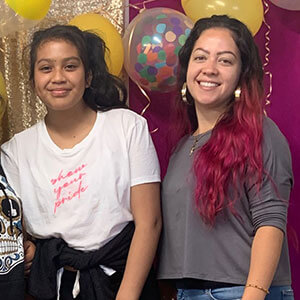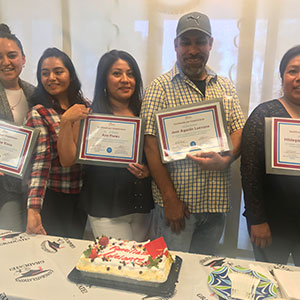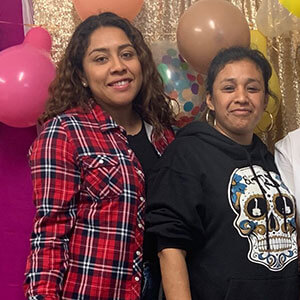 Family Resource Center
Get More Info
For more information on Mission Neighborhood Center's Family Resource Center programming please call: 415.643.5600 (ext 1106)
Make a Difference
Help create support networks for parents & caregivers