DISCOVER MORE ABOUT
Capital Campaign
Mission Neighborhood Centers' Inc. Campaign for Children Early Care and Education Expansion & Enhanced Learning Environments 2018-2021.
EARLY CARE & EDUCATION EXPANSION
Responding To Community Needs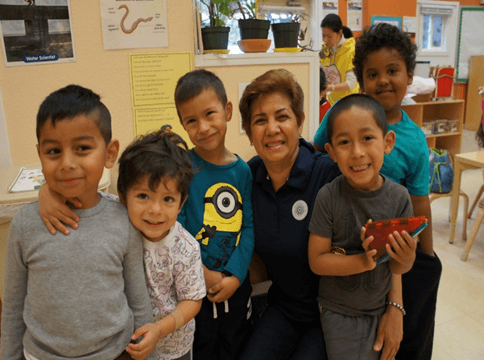 Expansion of integrative services known as the "continuum of care" model, Early Care and Education programming focused on children birth-to-five years of age, ensuring continuous and enhanced child development for the child's first 5 years in preparation for a successful transition to kindergarten and a lifetime of learning.
Expansion of part-day/part-year enrollments to full-day/full-year enrollments, which meets the needs of working families and student parents.
Migrate "home based" care for infants and toddlers to a "center based" model, proven to have the best outcomes for children and families
Expanded parent, family, and community engagement
Enhanced Learning Environments
Relocation of centers without outdoor space to new learning centers with ample outdoor space. 198 currently waitlisted children will be served in new learning centers. Spacious state-of-the-art classrooms. New learning environments that intrigue children, encourage discovery and development so that they can achieve academic success!
Our Newest Learning Center Opening in 2022
OWNERSHIP OPPORTUNITY
1240 Valencia Street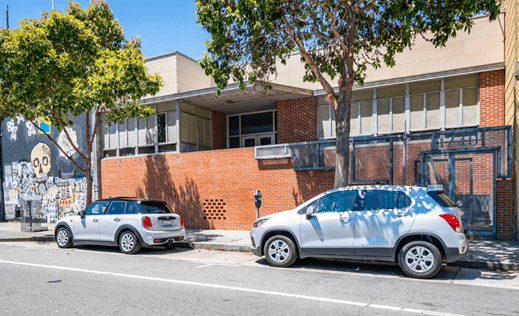 Transforming a former police station to an Early Care and Education Center
Converting part-day/part-year Early Care and Education programs to full-day/ full-year
Continuum of Early Care and Education  (approx. 11,774 sq. ft. of indoor/outdoor space)
60 Preschool children & 16 Toddlers, totaling 76 children
Early Care and Education Classrooms Projected Opening: April 2021
Learn More About Capital Campaign
Responding to Community Needs
Over 3,000 children from birth-to-five currently wait for subsidized child care on San Francisco's Early Learning System,1 and the Mission District is one of three communities in our city with the most pressing need for affordable full-day, full-year early care and education (ECE) services.2 In response to this gap in the availability of ECE programming, Mission Neighborhood Centers, Inc. (MNC) launched a $12 million capital campaign to build new early learning centers, while transforming outdated facilities into state-of-the-art early learning environments that will engage children and encourage discovery to pave the way for a strong start for academic success.
The coronavirus pandemic has only exacerbated the critical need for additional ECE space. Existing classroom capacity has been reduced by 50 – 75% due to public health physical distancing requirements. This campaign addresses both the immediate community need to rapidly add ECE physical space over the next several months and the long-term need to expand access high-quality ECE for low-income children in San Francisco's Mission District. Investment made today to address essential COVID-related needs will nearly double their return, in terms of number of children served, once San Francisco has lifted physical distancing requirements.
Programs and Services
MNC offers a variety of ECE programming, including home visits for infants, toddlers, and expecting mothers; family support and education; and high quality early learning settings for babies, toddlers, and preschool- aged children. Each of our early learning centers offer age-appropriate, bilingual (Spanish/English), full- day/year-round programming with a full continuum of learning beginning at birth. MNC's educational approach is purposeful, with a cradle-to-college educational pathway that focuses on developing skills, knowledge, and abilities. Research shows that investments in ECE provide upward mobility for young children. This initial investment in a young child paves the way to increased participation in higher education, increased employment opportunities, and improved health and social outcomes as adults.
Geographic Area and Populations Served
MNC primarily serves the Mission District of San Francisco, the oldest neighborhood of the City known for its vibrant Latin American influence and culture. As the demographics of San Francisco have changed, our Mission community remains the hub for low-income Latinx families. Many of the families we serve are drawn to our community resources due to cultural and language preference, contributing to the success of our early care and education programming.
(1) 2019 Early Learning San Francisco, a data system matching available early care and education programs to qualifying families, operated by the S.F. Office of Early Care and Education. (2) 2017 San Francisco Childcare and Advisory Council Needs Assessment.

Campaign for Children
Our campaign is committed to developing two new learning centers totaling 19,746 square feet of space:
1240 Valencia Street: featuring three preschool and two toddler classrooms will enroll 76 children
and will transform a space once known for detaining youth to a place of hope, inspiration and to allow
dreams of education and economic mobility to become a reality.
1950 Mission Street: featuring one infant, two toddler, and one preschool classroom will enroll 42
children. This property will be adjacent to a 155-apartment development for low-income housing,
providing a wider access for families to our early learning center.
One of the two centers will be located in affordable housing developments and our organization will extend
early education and family support services to the residents, focusing on the most vulnerable, including
children and families experiencing homelessness.
Implementation Timetable
September 2019: Acquisition and improvements to 1240 Valencia Street with build out of three
new preschool and two toddler classrooms.
October 2020: Grand opening of 11,774 square foot facility at 1240 Valencia Street for three preschool
and two toddler classrooms.
January 2021: Grand opening of a 7,972 square foot facility at 1950 Mission Street for one infant, two
toddler, and one preschool classroom.
Goals and Expected Results from Proposed Grant
$12 million is the goal of our capital campaign. This funding will make possible two new early learning
centers in San Francisco's Mission District and will exponentially increase access for 118 young children
under five who otherwise would remain on the early learning wait list for years.
Educational and family supportive services to over 200 low-income families and children from the
Mission community, many of them experiencing homelessness, by supplying early learning centers
designed in affordable housing developments.
Bilingual (Spanish/English) Early Learning Programming in full-day and year-round settings with
experiences that offer ample opportunities for academic success.
Make a Difference
Your support is vital to the future of our children!